Fine Art Drawings By J. B. Sullivan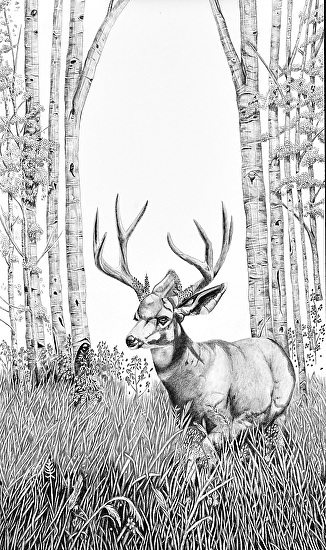 Exquisite drawings by J. B. Sullivan bring forth a chuckle, a smile, or nod of personal association with the subject. Wildlife and animals of all kinds tell their story through his art.

Sullivan's art works are created with graphite, charcoal, and sometimes a touch of color using colored pencils. His highly detailed, representational style requires mastering various pencil leads and devoting endless hours to each piece. His art starts with a visit to the animals' habitat where he carefully observes their life style. Back in his studio, he creates an artistic wildlife story on his drawing board.

A man of many interests and talents, Sullivan spends hundreds of hours on each work to create these meticulous drawings. His art can be viewed and purchased via the website galleries at Art Works. Learn more about his most recent work and current showings by reading the free, monthly newsletter and periodic blogs. Sign up on any page or visit Newsletter for recent issues.
If you are interested in original commissioned art, please contact the artist directly at jay@jsullivanart.com. You can see examples of his commissioned art at Commissions. THANK YOU for visiting J Sullivan Art and come back soon!

May art be part of your life every day!